Driving to work can be costly. Most of the society that we live in revolves around transportation though. A lot of our priorities revolve around transportation. Vehicles have become very useful in today's world but although they have their advantages, their disadvantages are starting to become more noticeable. Climate change is becoming more of a concern, among other issues. Driving a car is a huge trigger to the pollution that is accumulated into the atmosphere, there are multiple costs that are associated with driving a car, there's safety issues, traffic, and there are so many more disadvantages. It seems as if there are more advantages. In order for us to tackle some of these issues, lets take a look at some of the different ways that riding a bike to work can be beneficial. We'll start by talking about how biking is cheaper than driving and all the way down to why biking is healthier than driving a vehicle. Not all advantages will be listed in this listicle but this'll give you a good idea of why riding a bike to work is so beneficial.
Cheaper than driving
The cost of owning a car in 2016 was $8,558. This is a six-year low and the cause is due to falling gas prices. Still though if you think about it, it takes around $300 to take care of your bike per year, which is essentially 30 times less than an owning a vehicle.
 2. Helps our economy
Riding a bike generates savings in many ways. You save roughly $0.42 for every mile you bike. Other ways biking to work helps our economy include public health, security, and traffic infrastructure.
3. Cuts down on health care costs
Health care costs are affected by riding your bike to work because riding a bike in turn makes you healthier which saves everyone money on health care costs. 30 minutes of riding your bike a day saves you $544/year.
4. Reduces emissions
Riding a bike causes zero air pollution. It is said that riding your bike to work decreases household emissions by 6%. About half of Americans live at least 5 miles from where they work. In England, if all commutes that are within 5 miles were made by a bike, that would save around 44,000 tonnes of CO2 every week.
5. Helps support local businesses
You are more likely to go to stores that in your local area while riding your bike. This allows local businesses to gain a profit off of bicyclists which is essentially beneficial.
6. Saves lives
About 33,000 people die every year from car crashes. 667 die from riding a bike which is a significantly lower rate than driving a car. If you choose to ride a bike rather than drive, you could contribute to preventing up to 1,100 deaths.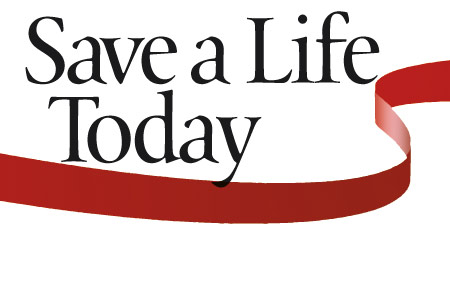 7. Healthier
Biking will eventually help you increase your self esteem and confidence. You'll work most of your muscles and the more regular you make this a routine, the more healthy you will feel in the long run. People who suffer from insomnia were asked to ride a bike for 20-30 minutes throughout the day. The result of this helped the people who suffer from insomnia to fall asleep quicker by half the amount of time it normally took. The results also showed that the insomnia sufferers would stay asleep for an hour or more longer throughout their sleep. There are plenty of other ways biking to work is beneficial in terms of health.
Now that we have gone over some of the reasons riding a bike to work is beneficial, how do you feel? Has this listicle changed your opinion on whether you should be driving your car to work or not? Are you close enough to where you can start riding your bike to work? Are you ready to make an impact on yourself and the society you live in? These are some questions that you can ponder now that you have more information on how riding a bike to work is beneficial. It's safe to say riding a bike to work rather than driving a vehicle is more beneficial although it is understandable that not everyone is able to do so. Maybe it is time for you to reconsider your daily routine. This could benefit you in the long haul.