The professional sports world has changed tremendously. When athletes first decided to "go pro", they were lucky to bring home a small amount of money, but the athletes were happy participating in the game or sport they love. Today, how much an athlete gets paid for their athletic abilities has started to become a competition of its own. The NFL has one of the largest stages for big money contracts. Here are the top 10 highest paid NFL players of 2016.
Cam Newton is not the traditional pocket passer quarterback that the NFL has seen for so many years. He shocked the league when he was drafted in 2011 by being one of the first quarterbacks to be a mobile quarterback with plays that were designed runs for him specifically.
Philip Rivers, San Diego Chargers– $20,812,500
Philip Rivers has been with the Chargers since he was drafted. He was able to play alongside one of the best running backs to ever enter the league in Ladainian Tomlinson, better known as LT. He has taken the Chargers to the postseason 5 times in his almost 20 season career.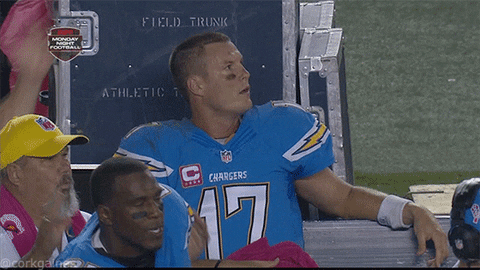 Eli Manning, New York Giants– $21,000,000
Eli Manning, the younger brother of Peyton Manning, has had ups and downs throughout his career. As of late, he has had more struggles than successes. He does have two Super Bowl rings and two Super Bowl MVP awards.
Ben Roethlisberger, Pittsburgh Steelers– $21,850,000
Big Ben Roethlisberger has had a decent career. He is a two-time Super Bowl champion, a five-time Pro Bowler and led the team to the post season 9 times since he was drafted in 2004. With as much Ben has done for the Steelers team, he should be getting paid more, but he is not the type of player to ask for money if he puts up big numbers in one season.
Russell Wilson, Seattle Seahawks– $21,900,000
Russell Wilson, another mobile quarterback, continues to impress NFL analysts. For being a third-round pick, he has already piled up quite the awards. In his second season, he took his team to the Super Bowl and won. He is a two-time NFC champion in back to back  seasons, a three-time pro bowler, and the 2012 NFL Rookie of the Year.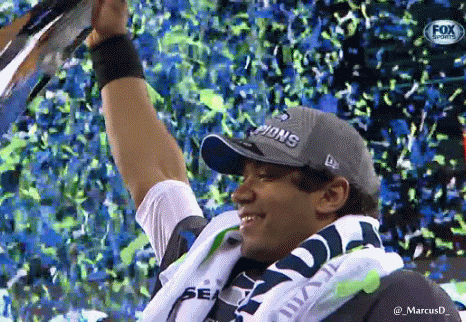 Aaron Rodgers, Green Bay Packers– $22,000,000
Aaron Rodgers is one of the best quarterbacks in the league, and will go down as one of the greats. No one in the league can throw a better "Hail-Mary" pass than he can. He also has a few records under his belt. He has the highest career passer rating, the single season passer rating, and the best career touchdown-to-interception ratio.
Joe Flacco, Baltimore Ravens– $22,133,133
Joe Flacco is an interesting story. He was drafted in 18th in the 2008 NFL draft by the Baltimore Ravens, earning Rookie of the Year. He took the Ravens to the playoffs in 5 consecutive seasons between 2008-2012 and finally winning in the 2012 season. In his last season in 2016, he completed 64.8% of his passes, threw for over 4,300 yards, 20 touchdowns, and 15 interceptions.
Drew Brees, New Orleans– $24,250,000
Drew Brees was drafted with the 32nd pick of the 2001 draft by the San Diego Chargers where he spent 5 seasons and then signed a contract with the New Orleans Saints in the offseason in 2006. Three years after signing that contract, the Saints won the Super Bowl, just 4 years after the city of New Orleans was devastated by Hurricane Katrina. He holds the record for best career completion percentage and the most consecutive games with a touchdown pass.
Carson Palmer, Arizona Cardinals– $24,350,000
Carson Palmer was drafted first overall in the 2003 draft by the Cincinnati Bengals where he spent 8 seasons and entered initial retirement in 2010. He signed with the Oakland Raiders in 2011 where he spent 2 seasons before signing with the Arizona Cardinals in 2013 where he currently is the starting quarterback. He has only been to the playoffs three times, twice with Cincinnati and once with Arizona. He has set numerous franchise records for both the Bengals and Cardinals. He is also a Heisman Trophy winner.
Andrew Luck, Indianapolis Colts– $24,594,000
Andrew Luck, by far, had the highest expectations of the 2012 draft. He is a combination of a pocket passer as well as a mobile quarterback. He is a three-time pro bowler, and took the Colts to the playoffs for the first three seasons of his professional career, where he has a three win, three loss record.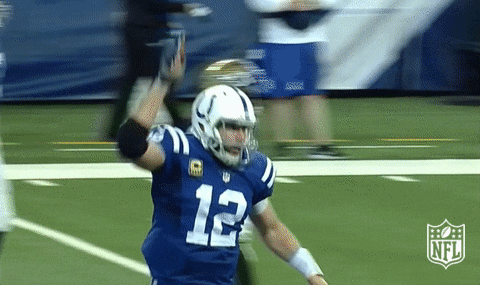 Lately, how much you make in the NFL has surpassed the athletic ability of the player. Usually, if you play well, you get paid well. Yes, there are some over-paid players in the league, and there are also some highly underpaid players as well. It really comes down to how much the owners of a team think you are worth as a player. What was not included in these figures was how much these players make in endorsements.