Everybody loves movies. Whether it is an exciting action flick or an informative documentary, there is a film for everyone to enjoy. As somebody who lives within the Cleveland area, I particularly enjoy movies filmed in or about Cleveland, Ohio. It feels good seeing our city on the big screen for thousands of people to enjoy across the globe.
The first thing people usually think when they hear "Cleveland" is "Cleveland Sports" and that would include the championship winning Cavaliers, the World Series playing Indians, and the not-so-great Browns. The good news is that Indians game attendance is up since the 2015 season. (ESPN) Plenty of blockbuster movies star the Cleveland Indians. Since Cleveland pride is our biggest strength, if you have not seen the sports documentary Believeland, you simply must.
As a student enrolled in the Mont Ajuha College of Business, my focus is on two things: Business and Cleveland. As far as business goes, CBIZ & Mayer Hoffman McCann PC is the 10th best accounting firm in the nation when it comes to revenue and is located in the heart of Cleveland. (AccountingToday) And there are plenty of films about business, not all seem relevant to an up-and-coming college student. I have done my best to select a few that may not be as relevant to Cleveland, but are informative from a business point of view.
The sad truth is that movie ticket sales have been on a slow decline since 2002. (BoxOfficeMojo) With that being said, plenty of movies are worth your money, whether that be on the big screen in the theater, or from your couch on Netflix. On that note, here are six movies I believe that every Cleveland State student should see:
Believeland
As I said in the intro, Believeland is the story of Cleveland's struggle's and our sports dreams being dashed, time and time again. Believeland is a documentary that discuses he famous "Cleveland Sports Curse" that has plagued Cleveland since the early 60's. The film primarily focuses on the Cleveland Browns, and their many famous errors; from "The Drive", to "The Fumble", the Browns have unfortunately always found a way to choke away victories. However, the film ends on a high note, talking about the Cleveland Cavaliers NBA 2016 Championship victory over the Golden State Warriors. If you are from Cleveland, you simply must see this movie and learn how much this city has overcome when it comes to the sports world.
Major League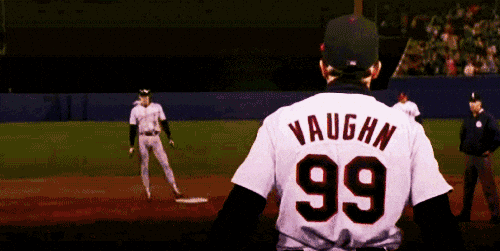 Major League is a cult-classic 1989 comedy all about the Cleveland Indians. It stars Charlie Sheen as Ricky Vaughn, the head pitcher for the Cleveland Indians. It is a classic feel-good comedy about a horrible sports team rising to the occasion and winning it all. It was received fairly well, sitting at an 83% on Rotten Tomatoes. If you like comedies and you like baseball, you should see this one.
Moneyball
I actually had to watch this film for my Intro to Business class at CSU. It only has a little bit to do with the Cleveland Indians, but it was very informative when it came to the real-world uses of statistics, finance, and general business management. This movie is interesting because it allows the audience to see a behind the scenes view of baseball, and all of the business that is behind it. It has a 94% on Rotten Tomatoes, and stars Brad Pitt and Jonah Hill.
The Big Short
Moving away from Cleveland sports and more into business, The Big Short focuses on the housing bubble and 2008 recession, and how lead star Christian Bale predicts the mortgage collapse and made a huge profit off of it. I think every CSU student should watch this movie because we all lived through this spectacular event, and can relate from both a business standpoint and personal standpoint. It is both an informative and entertaining film that most people interested in the business world will enjoy.
A Christmas Story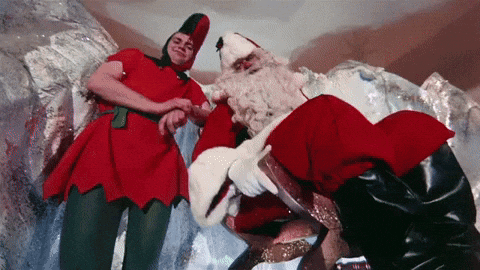 A Christmas Story is a classic Christmas movie that thousands of people tune in to watch every year. This 1983 comedy takes place in Cleveland, Ohio. It also has a scene in a public square department store, before it was turned into a casino in 2012. IMDb gave this film a eight out of ten stars, and I completely agree with that rating. It's a great movie and a classic, and I recommend it to any Clevelander, student or not.
The Fate of the Furious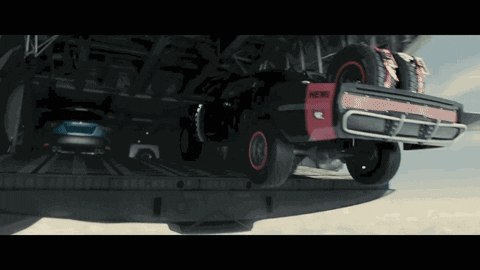 The Fate of the Furious, or more commonly known as Fast and Furious 8 has a number of scenes filmed right here in Cleveland Ohio. It isn't out yet, but it will be in theaters April 14th. Vin Diesel and the gang are all back in this big-budget action flick. I would be lying if I said it applies to business students directly, but who doesn't love a big, dumb, fun action flick. I am actually pretty excited to see this film in theaters and see if I can spot any of the Cleveland locales. Here is the video of the scene that was filmed right here in Cleveland:
In closing, there are thousands of movies for people to go see, and plenty more in production as we speak. People love movies, and they certainly aren't going anywhere anytime soon. From action movies, to comedies, to educational documentaries, there is a movie for everyone's taste. I hope you give one of these movies a try, I'm sure you'll love them!